Bluefin tuna fishing in Sicily merges with the history of this island since the prehistoric era! Bluefin Tuna always inhabited Sicilian waters, from East to West, including the small islands in the mid of the Mediterranean sea, because of its reproduction travel that starts in the Atlantic ocean.
Neolithic rock painting inside caves, a Greek vessel, all the "Tonnara" of Sicily and other art piece found in Sicily, are the witness that tuna fishing here is timeless.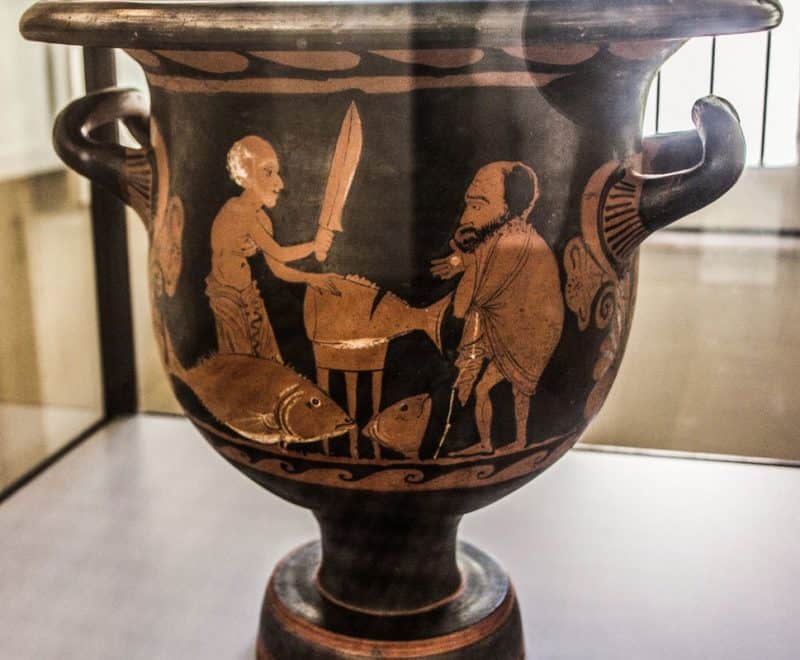 Nowadays thanks to the worldwide restrictions applied to tuna fishing, some big groups of Bluefin Tuna are stable in the Mediterranean Sea and around Sicily at the moment, all year around.
Bluefin Tuna fishing in Egadi islands and western Sicily is great. Drifting and live bait Trolling for tuna are the most practiced techniques.
Eastern Sicily is good for bluefin tuna fishing on a feeding frenzy with tuna bursting on the surface while feeding on a school of baitfish. When this nature show happens is possible to practice Popping, Spinning or fly fishing for Bluefin Tuna in Sicily.
It's possible to go Shore fishing for Bluefin Tuna in Sicily, in particular hotspots and using right dimensioned equipment, with the chance of hook the fish of a lifetime off the rocks!
It's possible to plan a tailor made bluefin tuna fishing charter in Sicily, based on your preference or fishing technique; depending on the season and where the big blues are actually biting.