For a trip to be considered unforgettable, some ingredients need to be present. Here we had all of them: amazing places, crazy people, good food, fun, adrenaline, and very active fish.
After almost 30 years of living and fishing in Sicily, I could say that there are still a lot of o places to explore and these are some of the best places to fish in Sicily, unpredictable. No frills fishing, you probably have to get wet a bit, but that never betray. Forget the touristy destinations if you want to experience a really big fishing adventure.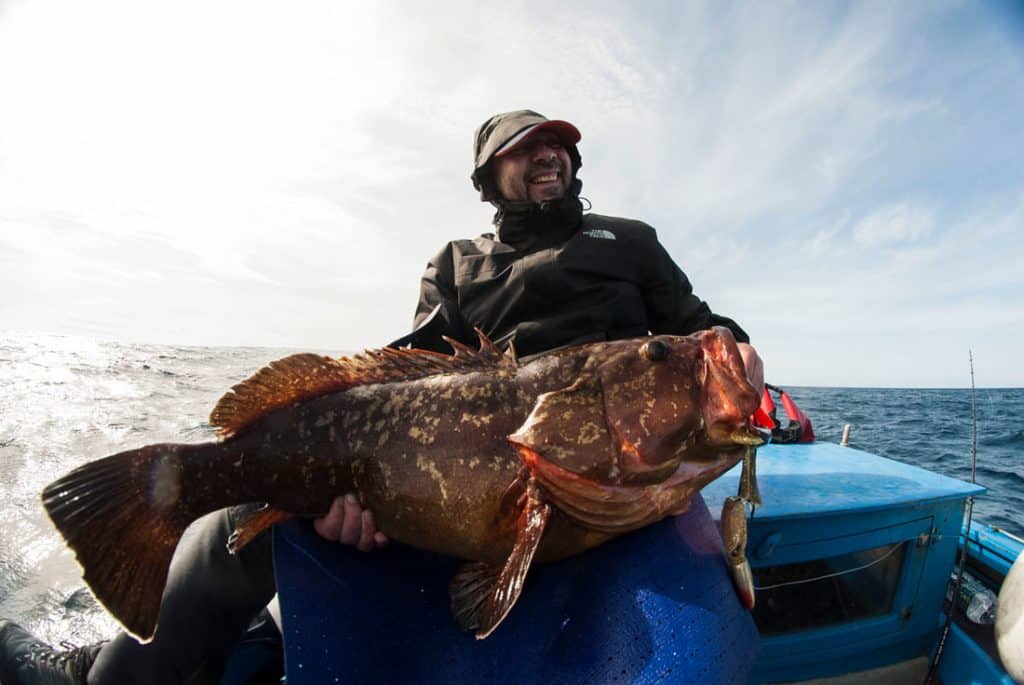 We spent 6 days, jumping between islands, and fishing both from shore and from boats. Red Porgy, Dusky Grouper, and Amberjack were the protagonists of our fightings. Jigging, live bait trolling and spinning the practiced techniques.
This trip requires a minimum of 3 days but it could include fishing in up to 3 islands. Adventure is an important part of the trip as some hot spots are not exactly "comfortable" to access :-D!! I organized everything to be ready to fish just after settled at the typical lodge.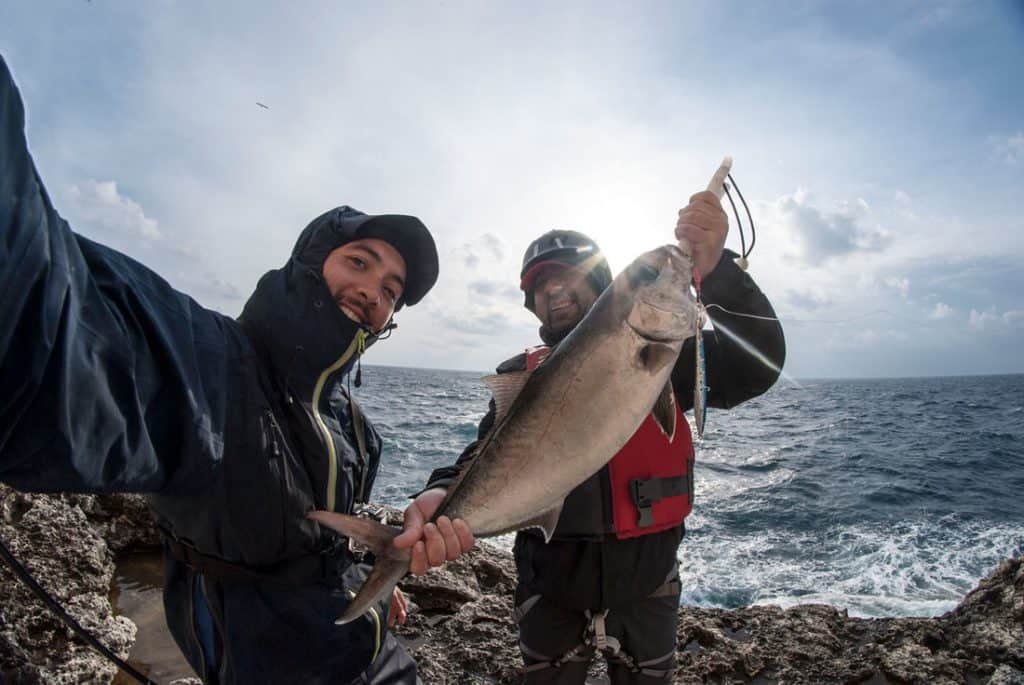 On the first shore fishing session, we manage to land an amazing porgy working in a team. This is a great trophy considered that "Pagrus pagrus", this is the scientific name, is not easy to hook on that size off the rocks. Then, the day after was after dusky Groupers and find them in good quantity together with some red porgy, but fishing from the boat.
One day was dedicated to shore jigging and Amberjacks liked or lures. Fish between 4 to 5 kg are a pleasure to fight with light equipment! Most of the fish were released but we honored some for dinner with a typical recipe.
At the end of the fishing trip, the volcano Stromboli and Etna were in action too, so we went up for a hike at sunset to enjoy this unique nature show!