You can practice a wide range of fishing techniques in the Mediterranean Sea, jigging is one of them. Jigging was introduced to the Mediterranean only recently and is now one of the favorite fishing techniques to employ as it's an adrenaline pumping experience.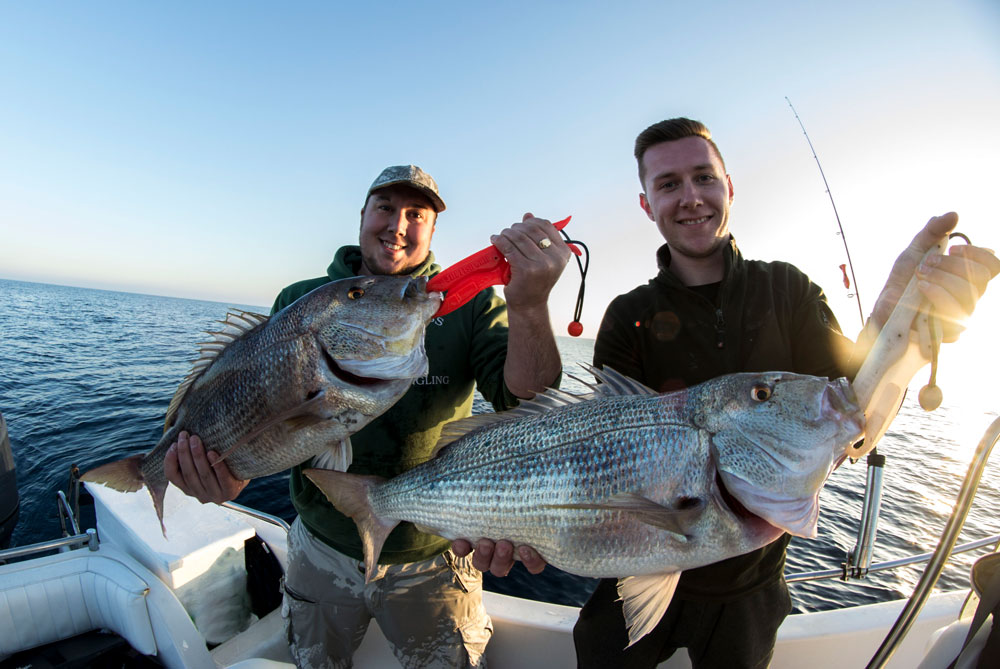 The technique and equipment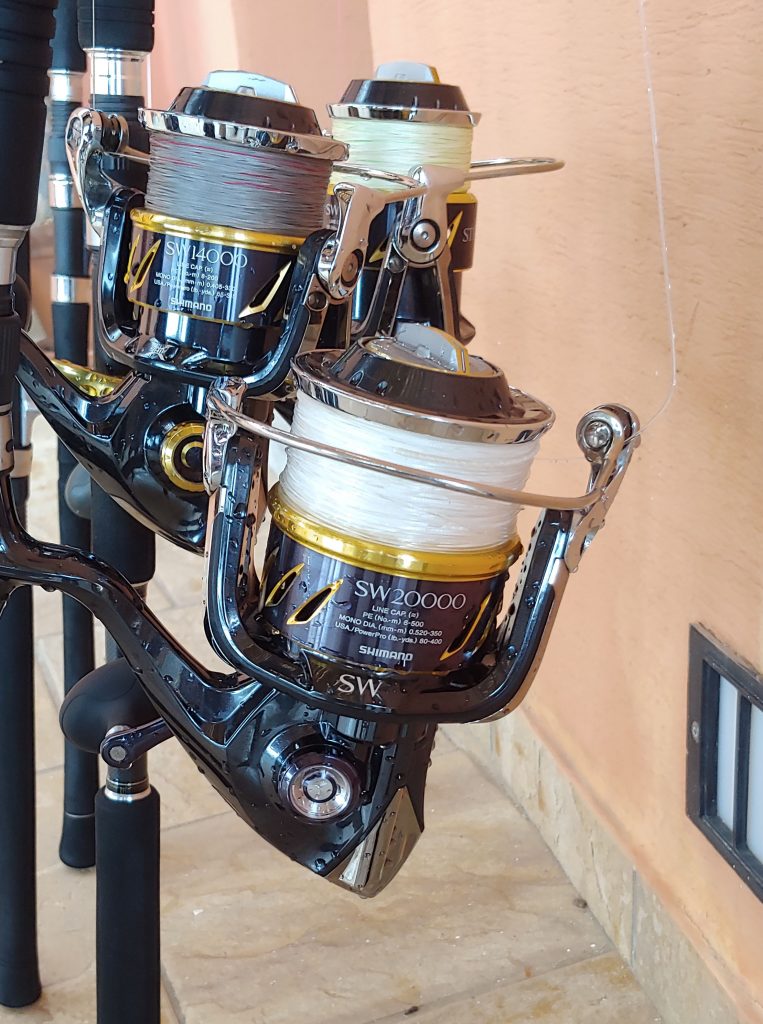 Jigging is an active technique; requiring fast and slow movements to animate a metal artificial bait in order to take fish to bite (speed jigging, slow jigging). Strikes are powerful and some times expected; waiting for the famous "boom" on the line makes everything super exciting. Rods, reels, line, and leader are made to transmit the maximum reaction to the hook on the striking moment.
The fishing action starts by dropping metal jigs which are artificial baits of many different sizes, weight, shape, and are made out of plumb (long jigs, short jigs, inchiku, etc.). The jigging, or vertical jigging, is about retrieving at a different speed and pace, with short or fast (or a mix of them) upright darting movement. The specific speed and precise stroke of the rod are what will bring the metal jig to life, to entice our target species to take it. A local guide with knowledge about the inhabit of the local Mediterranean species will give you the right tips to take you to the strikes. Every environment, every fish, every spot, sometimes require a specific technique.
The target species and fishing hotspot
Depending on the fish we are looking for, or we expect on the spot, setting the hook may require more or less power but energic multiple strikes are always suggested. Some target fish species for jigging in the Mediterranean Sea have a very tough mouth like dentex, dusky grouper, red grouper, red porgy, pink dentex, and big amberjacks all have bones in their mouth. Other target species are Bluefin Tuna, false albacore, Swordfish and in general, every predator, depending on the used jig can bite with this technique.
Banks, drop-offs, isolated rocks, and wrecks are the best spots in the Mediterranean sea where this technique may be practiced. Italy and Sicily island, in particular, are full of hotspots with those characteristics, including completely unpopulated places.
Our team, experience, and international jigging expeditions
Our team specializes in adventurous jigging expeditions where we put in practice the experience we've gained from all over the world. Over the years, we carefully manage to locate the best jigging spots in the Mediterranean Sea. Thanks to its coastal structures, Italy is one of the best locations in Europe to use jigging techniques. The island of Sicily in the southernmost region of Italy is the place to go. This is a popular destination not only for fishing but also for its cultural and food tasting tours. We recommend traveling in a group as it is much enjoyable to fish and see all the attractions with other people. From food to the sea, archaeology to the culture and nature, your friends or your family will definitely appreciate Sicily.
The suggested fishing packages for jigging in Italy, consist of a minimum of 2 to 3 day-trip to immerse yourself into this adventurous atmosphere and location.
We are constantly improving our techniques by going on jigging expeditions around the world. Right now, we are hosting some jigging and popping trips in western Africa, check it out.
The Video
This video (short version) shows some moments of jigging fishing for Dentex in Sicily. The best way to catch dentex in the Mediterranean Seas is taking a multiple-day trip, from 24h to 3days, or obviously more. Bait used are short and long jerks.